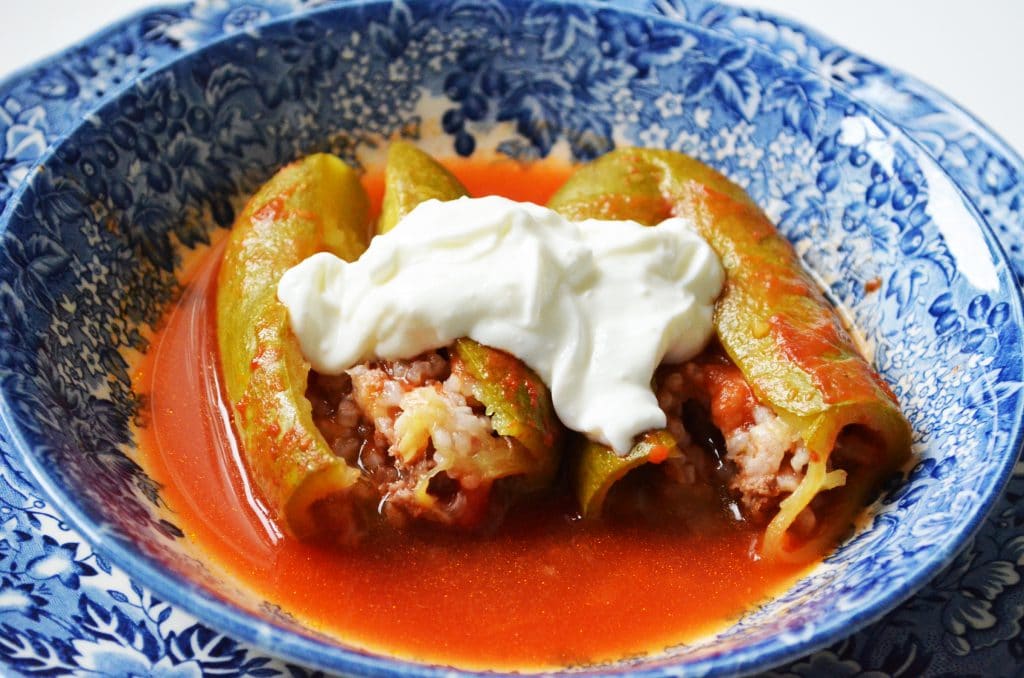 Many of us at some point or another have called a small child "pumpkin." Sweet little thing you just want to eat up. My father was someone who enjoyed taking liberties with language, and he developed his own kind of Arabic/English comedian-language that needed no translation to make sense to everyone in our family. I honestly don't know if it's commonly used or if Dad coined it himself when he started calling his children "coosa." Sweet summer squash you just want to eat up.
He was a Lebanese father through and through, which meant that his children were his children no matter their age. This fact, along with my petite stature, caused me in my early 20s to work extra hard to be regarded as a Professional Woman rather than the playful girl that resided under my thin veil of suits and heels. But in a moment, in a flash, my father could pull back the curtain and reveal that I was not the Wizard of Oz, but really his little girl.
I was working my first real job out of graduate school for an association in Lansing, Michigan. I sat in a front office with several offices open to one another. We could all hear each other's conversations. One sunny morning my dad came through the front door for a meeting he had in the building, peeked his head around the corner to find me at my desk, and boomed "HOW'S MY COOSA?!"
I cringed at the thought of my colleagues seeing me as my father's little girl rather than as 'The Director of Communications.'
But the look on his face, and that he expressed his love so freely—that's the kind of memory that you pull out of your back pocket like a well-worn St. Jude prayer card, a solace in desperate times.
Now we always ask the delicious little children in the family: "Are you a coosa?!" And they laugh and smile, and know exactly what we mean.
Coosa Mehshee, or Stuffed Summer Squash
The meat and rice stuffing mixture for this recipe is a standard stuffing that is also used for cabbage rolls and grape leaf rolls. I like to use ground beef for this dish, but you can also use ground lamb. If you have the patience to let the coosa rest, after its been cooked, for a day in the refrigerator before eating it, you'll find the flavors develop wonderfully.
12-18 coosa, small zucchini, and/or yellow squash, washed and cored
½ lb. ground chuck or lamb
½ cup medium grain rice, rinsed
½ t. salt
¼ t. freshly ground black pepper
½ t. cinnamon
1 28 oz. can tomato puree or tomato sauce
6 large cloves garlic, peeled and halved (green sprout removed)
Use your clean hands (come on, it feels nice) to combine the meat, rice, salt, pepper and cinnamon. If you are my mother, you will taste the meat raw without a thought of eating raw beef that you didn't grind yourself, then adjust the seasoning. Or you could do as we learned in culinary school and cook off a sample, a temoine (you never forget those terms you missed on the final exam. That's one of them, and I am afraid my French may be off even now) in a small frying pan. Or you can just trust my measurements above and go with it.
Loosely fill each coosa with the stuffing. Loosely is the key word here, because the rice does not like to be crowded. It needs room to expand, so fill only about ¾ of the coosa with stuffing, and don't pack it in. You may have leftover stuffing that you can form into meatballs to be cooked with the coosa.
In a bowl, season the tomato puree or sauce with ½ teaspoon salt and pepper. Place the coosa (stuffed end up but tilted so that you don't need as much liquid to cover them) in a tall pot with the garlic cloves interspersed and the meatballs on top. Pour the tomato puree over all. Pour water over that until the coosa and meatballs are just covered (some can stick out a bit above the liquid). Cover the pot and bring the liquid to a boil over medium heat. Reduce the heat and simmer until the squash is tender and the meat is cooked through, about 50 minutes.
Remove the coosa to a serving bowl and taste the sauce. Adjust seasoning, adding salt and pepper as needed.
Serve the coosa in individual bowls or on plates with the sauce spooned over it. You can also make a cut down one side of the coosa with the side of a spoon and ladle the sauce over that, to whet the whistle of the stuffing. Top with labneh (thickened yogurt) and eat with thin pita bread or Lebanese flatbread.
Find a PDF of this recipe here.
(Visited 10,866 times, 3 visits today)